J-One Smart OPC
A system to record in the Legacy Database through the real-time data gathering of tag set in OPC server with
a characteristic of set composition to manage the tag of data gathering target through grouping.
J-One Smart OPC
Necessity of the Introduction of J-One Smart OPC
Convenient system composition as it is available to set conveniently by Queue Process and Thread Partitioning for the gathered data of mass tag.
Convenient monitoring with a real-time view for the work in current logging.
OPC System Architecture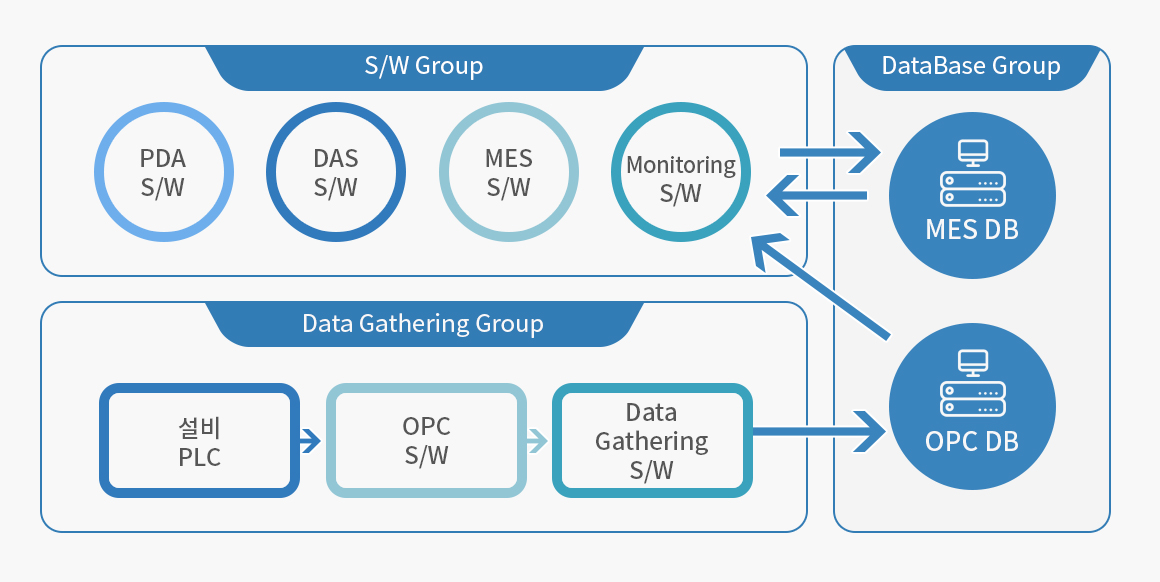 System Photos